Optimise your video content and maximise its reach with closed captioning from VoiceBox.
Closed caption subtitles are captions you can turn on and off, and it's one of our most popular services here at VoiceBox. Drawing on our extensive network of handpicked professional captioners, we can offer video closed captioning in over 220+ languages, helping to fully optimise your content in order to reach a wider audience.
VoiceBox's award-winning team is made up of industry experts with years of experience between them. Our core philosophy is to treat our clients like partners. We will fully adapt our service to fit your specific needs – whether that's budget, turnaround time or implementing our customisable closed caption subtitles options. We have worked on multimedia projects for global, industry-leading clients, from Google to Bentley to The Open University, and boast a 98% customer satisfaction rating as a result.
Interested in closed captioning?
98% customer satisfaction rate
220+ languages
2000+ voice over artists
Quick and easy process
Rapid turnaround
Budget-friendly options
What is

closed captioning
?
Closed captioning is the process of displaying a textual version of spoken content in video content, which typically runs along the bottom of the video screen. A central feature of closed captions in relation to other types of subtitles is that they can be turned on and off. It's likely that you've encountered closed caption subtitles many times before, from streaming services to YouTube videos.
Closed captions were originally developed to aid those viewers who are deaf or hard of hearing. While traditional subtitles assume viewers can hear audio and simply present dialogue in a textual format, closed caption subtitles assume viewers cannot hear the audio. That's why closed captions typically include relevant audio as well as dialogue, such as sound effects, laughter, or off-screen noises, like traffic in the distance or the noises of a bustling crowd.
Our
Closed Captioning service
Using only expert, native subtitlers, our closed captioning service delivers high-quality closed caption subtitles for your project.
Firstly, you can tell us more about your project and your goals – whether that's accessibility, optimising for SEO or reaching an international audience.
Then we will ask for your script, video or multimedia content.
Next, we will work with our professional subtitlers to create the captions, insert timecodes and sync the captions to the relevant audio. If you require multiple languages, we will draw on our network of native subtitlers across 220+ languages to complete the relevant closed caption translation.
Our captions will then go through our rigorous quality assurance process to check grammar, spelling, translation accuracy and synchronisation.
Finally, the finished project will be sent to you for your sign off.
Do you have an urgent deadline or a smaller budget than expected?
Why not ask about our AI subtitles service for those projects that require rapid turnaround on video closed captioning or closed caption translation. Our bespoke AI-powered subtitling software automatically generates captions as a transcript or an SRT file, including multilingual subtitles. Get in touch for more information.
What do our
clients say?
Thank you so much for the speed of delivery. It's game-changing for us

Ian Gibbons, Creative Director of Panvista Productions

Which types of projects
do we handle?
Our talented network of subtitlers can cover virtually every niche and sector. Our most popular project types for video closed captioning include:
TV, documentaries and films, including for streaming services
YouTube content
eLearning and training content
Marketing and advertising videos
Why invest in
Closed Captioning for your content?
If you want to boost the accessibility of your content, enhance SEO and search engine rankings or expand the audience of your global ad campaigns, then closed captions are the perfect solution.
Expand your potential audience

: Over 5% of the world's population – or 430 million people – experience hearing loss. Many more are hard of hearing or will go through age-related hearing loss at some point. This is a vast potential audience for your content, and it's crucial that consider putting accessibility first by adding video closed captioning. It's both a wise business move and an important ethical consideration.

Break down language barriers

: 75% of the world's population does not speak English at all, which could present a challenge to global communication for English-speaking companies. However, according to Ethnologue, did you know that almost half of the world's population claims one of only 10 languages as their mother tongue? Our closed caption translation service could help you transcend language barriers to reach international audiences.

Drive traffic and sales with SEO

: Search engines can 'read' closed caption subtitles. The search engine crawlers can index the text content, i.e. the subtitle file of your video content. This means video closed captioning can directly boost your Search Engine Optimisation efforts. In turn, higher rankings can help drive traffic and sales.
A one-stop shop for your
multimedia needs
Our Closed Captioning service is just one of our many award-winning multimedia services. Did you know that VoiceBox also offers voice over, multimedia translation, transcription and more? We can centralise your project requirements and oversee your entire multimedia workflow, liaising with everyone from our expert, native captioners to global voice over artists. This makes the project more time efficient for our busy clients.
No matter your project type, we can guarantee you'll have one point of contact – allowing you to sit back and relax in the knowledge that one of our experienced team members is overseeing every step of the process.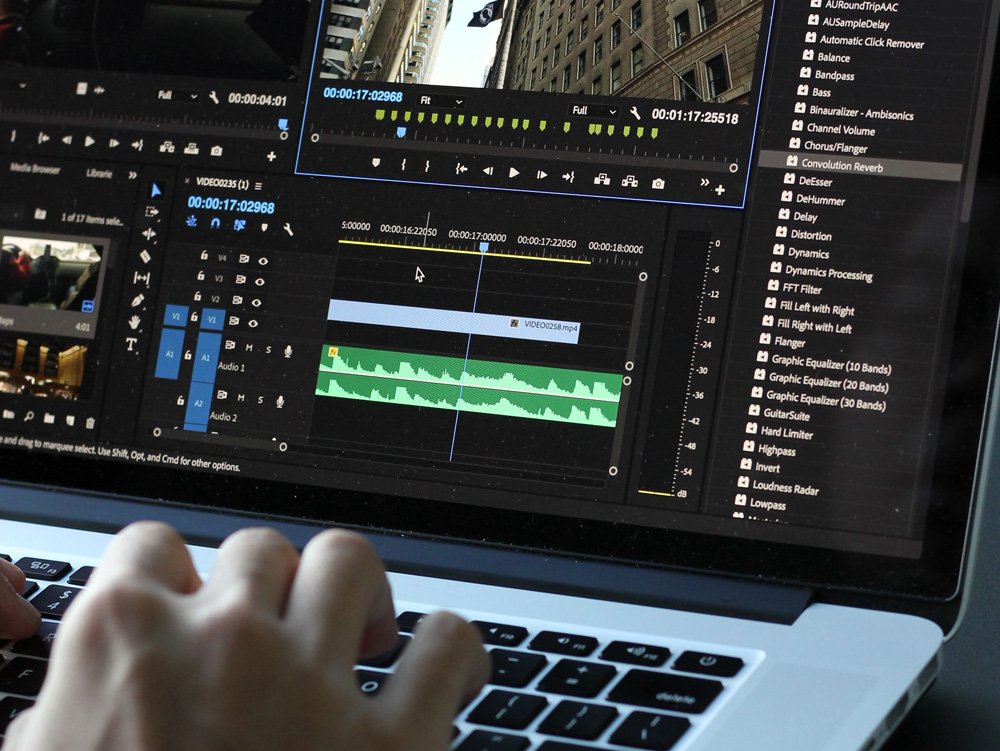 Why choose VoiceBox for your
closed captioning?
At VoiceBox, we want to work with you at every step of the way to provide you with the perfect closed captions for your global content. Here are the three reasons why our services stand out:
Versatile

: Due to our expert team and extensive network of subtitlers, we can deliver high quality subtitles that match the needs of your project.

Collaborative

: We work side-by-side with our clients to ensure customer satisfaction, every time.

Flexible

: Whether there is a change in brief, budget or timescale, we pride ourselves on our flexibility as an organisation to ensure your project is completed to a high standard.