Boost accessibility and keep your audience engaged with live captions from VoiceBox
From in-person conferences to digital seminars and events, VoiceBox's live subtitling service makes sure no one misses a word of your brand's message. 
Live subtitles are perfect for any event in which you want to maximise engagement and inclusion, whether it's in person or remote. Here are our top reasons to invest in live subtitles: 
Guarantee accessibility for those who may be deaf or hard of hearing

 

Promote inclusion for those neurodiverse participants who could benefit from captions to reinforce the event's messaging

 

Boost comprehension for those who are non-native English speakers or anyone who is simply watching from a noisier environment.

 

Live stream captioning in another language for an event with multilingual participants

 

Our live transcription services can create a post-event transcript for those not present

 

Maximise engagement and participation for all

 
Interested in learning more? 
98% customer satisfaction rate
220+ languages
2000+ voice over artists
Quick and easy process
Rapid turnaround
Budget-friendly options
Which events do we cover with
live captions?
We can offer live subtitles and live stream captioning for all events and sectors, either in-person or remotely, including:
Company webinars
Meetings and conferences
Live stream captioning, both corporate and for entertainment
Classroom teaching
Lecturers and seminars, including those covering complex academic material
International conferences
And more ...
We can also offer live transcription services whereby we transcribe your event in real time and provide you the full transcript at the end. Alternatively, we can put together a transcript from the live subtitles we produced. Our wide range of professional, highly experienced stenographers cover virtually every industry and niche. They can give you personalised advise based on your specific requirements.
Got an event coming up and want to know how live subtitles can work for you? Speak to a friendly expert
Our
approach
At VoiceBox, we take the time to understand your event, company and industry before we kick off our professional live subtitles service. This can be carried out either in-person or remotely, and can be carried out multilingually if required.
Our clients trust us time and time again to enhance accessibility of their events and to foster better engagement and comprehension. We are proud of our first-rate, personalised customer service – just look at our 98% customer satisfaction rate. If you're interested in a top-quality live subtitles service, we'd love to hear from you.
How do
live subtitles work?
Our live subtitles service might seem to work like magic but it's all down to VoiceBox's combination of experienced captioners, handpicked for their expertise and niche, and the highest quality technology. All of this guarantees that your speech is accurately captured into on-screen text.
Whether you're operating on a video conferencing platform like Zoom or Skype or physically based in a conference space, all you'll need to provide is an internet connection and some form of display – whether that happens to be through a large screen or multiple screens at a venue, or by hosting a Zoom call.
Our trained live subtitlers – who are real people, also known as stenographers – will transcribe the event's dialogue in real time using a specialist stenotype machine and another computer to translate phonetic symbols into captions.
The subtitles will then be instantaneously displayed on your screen/s or stream for your audience to read without interfering with your event. (Our team can type up to 300 words a minute.)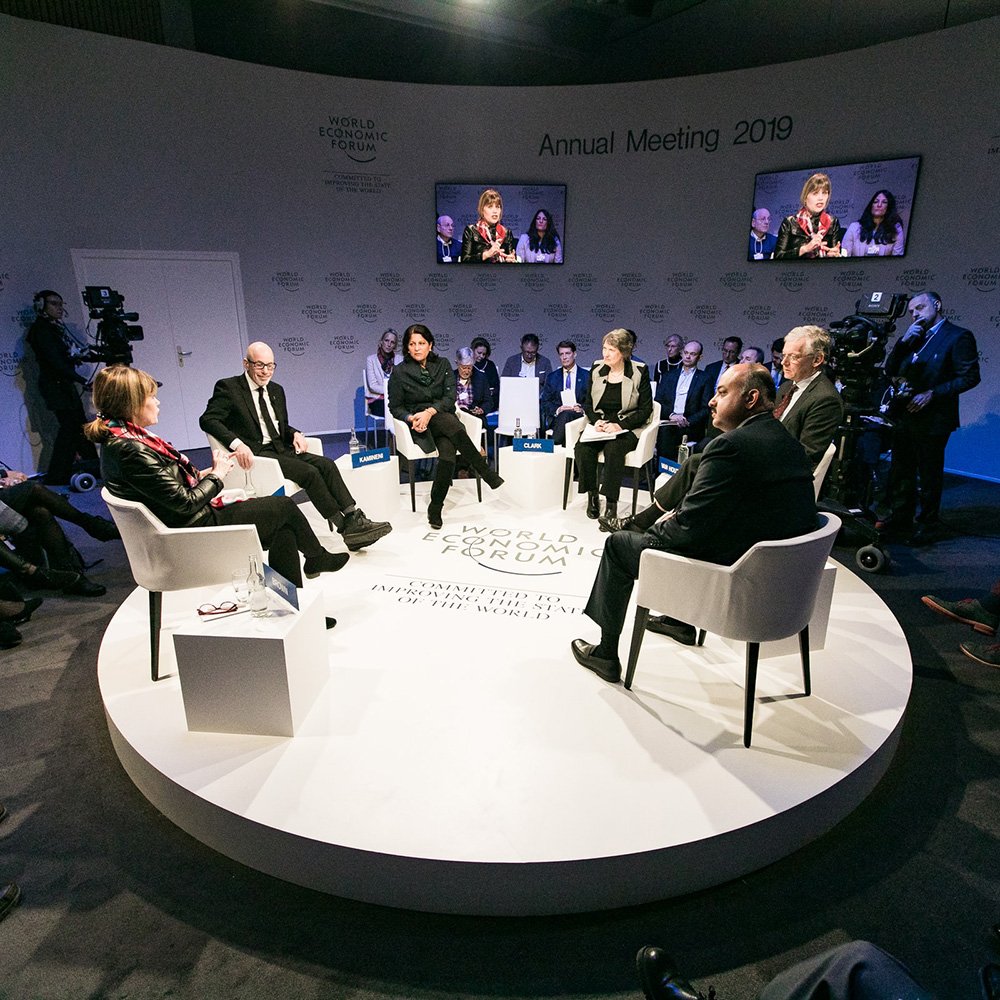 We also offer live transcription services should you wish to have a post-event transcript, or we can easily generate one from our subtitles. VoiceBox supports the technical set up and rehearsals, and will provide a dedicated project manager who will attend the event to ensure everything runs smoothly.
If you're unsure about this set-up or want to know more about live stream captioning, don't worry – the team at VoiceBox can advise you at every step of the way. Simply tell us more about your event using our contact form, and one of our friendly and experienced VoiceBox team members will be in touch to discuss how we can work together.
What do our
clients say?
Thanks for (as always) providing quality subtitles and exceptional customer service. Your team made a real difference to yesterday's event.

Ophelia Edwards, Events manager at Aviva
For budget-friendly live subtitles, turn to

DrCaptions
VoiceBox understands that not every event that requires live subtitles will be broadcast externally, or will require 100% accuracy. In the unpredictable world of event organising, we know that sometimes budget or last-minute availability has to take priority.


Why not try DrCaptions, VoiceBox's AI-powered live stream captioning feature?

Best suited to online live streaming or for in-person communication (where and when it's safe), DrCaptions guarantees accessibility for your event, meeting or conference. The service provides AI-powered captions that covert audio and dialogue into text that appears on a stream in real time.
What's more, DrCaptions provides a highly-tailored service to meet every client's needs. Users can adjust the text size to cater for those with visual impairments. In addition, users can save and share the AI-captioned transcript when the event has finished, allowing attendees and non-attendees alike to review the event's content at their own pace.
A budget-friendly alternative to paying for stenogaphers
Easily make your workplace, meeting or event more accessible
Quickly share transcript of meetings and events with those not present
Gain insight from past meetings
Collect data to analyse sales calls
Evaluate candidates by using post-interview captions
Create notes of ideas from brainstorming sessions with your team
A one-stop shop for your

multimedia needs
Did you know that VoiceBox also offers voice over, subtitles services, multimedia translation, transcription and more?
Our wide variety of services mean we can centralise your project requirements and oversee your entire multimedia workflow, liaising with everyone from captioners to voice over artists. This makes your project less stressful to manage and more time efficient.
Whether you are after fully accessible content, an ad campaign ready to global, or a voice over that captures your brand tone perfectly, you'll have one point of contact for your entire project. This means you can sit back and relax in the knowledge that one of our expert team members is handling every step of the process.
Why choose
VoiceBox?
At VoiceBox, we want to work with you at every step of the way to provide you with the perfect multilingual subtitles for your global content. Here are the three reasons why our services stand out:
Versatile

: Due to our expert team and extensive network of stenographers, we can deliver live subtitles that match the needs of your project.

Collaborative

: We work side-by-side with our clients to ensure customer satisfaction, every time.

Flexible

: Whether there is a change in brief, budget or timescale, we pride ourselves on our flexibility as an organisation to ensure your event is still catered for to a high standard.