Looking for high-quality transcription services? Turn to award-winning multimedia agency VoiceBox for your audio content needs. We offer transcription services in 220+ languages and pride ourself on our fast turnaround times.
The VoiceBox team prides itself on its agile and collaborative approach to meeting our clients' needs. We count everyone from multinational tech companies to independent production companies among our valued clients – with a 98% customer satisfaction rate to back up our quality services.
We understand the world of transcription, as well as the last-minute demands and urgent projects that may pop up. We work flexibly to ensure that we can always fulfil our clients' requests. As multimedia experts, we'll meet your professional transcription needs, no matter your audio file size or required format.
98% customer satisfaction rate
220+ languages
2000+ voice over artists
Quick and easy process
Rapid turnaround
Budget-friendly options
Which transcription services
do we offer?
Transcription is the process of converting the text spoken in a piece of video or audio content into textual form. It is a skilled profession that requires an experienced and trained transcriber to carefully listen to dialogue either as a recording or in real-time, and to type what they hear.
Our extensive network of qualified and experienced transcribers can work in 220+ languages and are also always ready to work on foreign language transcription projects, no matter the type or turnaround. We also offer a powerful AI speech-to-text service. Our comprehensive transcription services can cover virtually every industry and profession.
As an award-winning multimedia agency, we have specific expertise in sectors such as:
Medicine and healthcare
Business
Legal
Marketing, advertising and creative
Information Technology
Finance
Manufacturing and engineering
What's more, our team is consistently dedicated to delivering excellence, no matter your project type, budget or requirements – even for last minute or urgent projects. We are focused on adapting our professional transcription service to your very needs.
We have worked on audio transcription services for content such as:
YouTube and social media content
Live streaming
eLearning courses and training videos
Meetings and lectures
Corporate and/or HR content
AI speech-to-text transcription (real time or post-event)
Foreign language transcription
AI-powered audio transcription
Are you looking for a
swift, budget-friendly transcription solution?
Look no further than VoiceBox's AI-powered transcription service.
Forget worrying about turnaround times for those urgent, last-minute projects. Our speech-to-text AI technology can convert any type of audio or video file into a textual transcript in minutes. We can also process your transcription in real time, which is perfect for those meetings, interviews or events when live notes are vital. Your transcript will then be instantly available to share as you wish.
While we offer some of the most powerful automated speech-to-text transcription technology on the market, it is the nature of AI that you can expect some inaccuracies due to words lost to background noise, unclear dialogue and complex terminology. That's why we have made it simply to quickly edit your transcript to guarantee precision, or simply ask a member of our transcription team to do a final quality assurance check. It's up to you.
Which files and formats
can we work with?
Our adaptable approach means we are ready to work with whichever file or format best suits your project. We aim to be totally flexible to meet your needs. For example, although the most popular formats our talented team work with include:
MOV
WAV
MP3 and MP4 files
CDs
DVDs
Cassettes
Whichever format you need, you can trust that we'll always be able to make it work.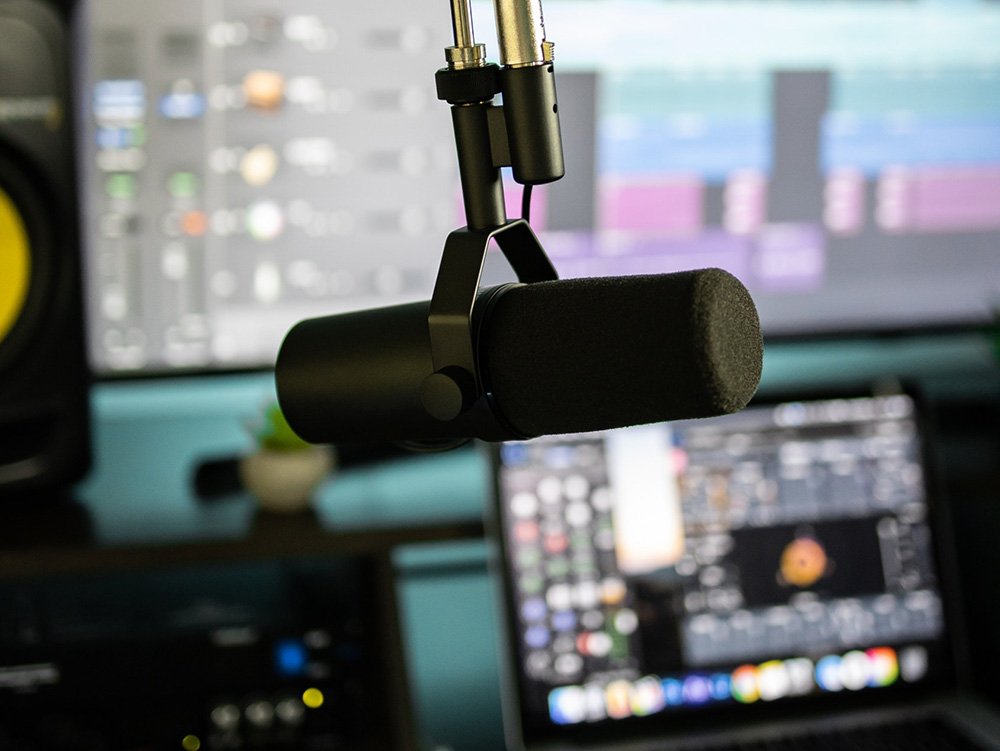 Get a quote for
professional transcription services
Looking for audio transcription services in the UK? VoiceBox is ready to help. No matter your project needs, we promise to always aim to get back to you with a quote within 60 minutes or sooner.
Simply tell us more about your project by completing our online form, or give us a quick call on 01792 450979. One of our friendly team members will ask you more about your project and discuss how VoiceBox can work best with you.
Why choose VoiceBox as your agency for
professional transcription services?
Why invest in our transcription services? VoiceBox is an award-winning multimedia agency with years of experience in the industry. Here are three reasons to choose us for your audio transcription services.
A swift and straightforward service

: We have designed our transcription process to be as straightforward and clear as possible for our valued clients. By involving our clients from day one and arranging an in-depth kick-off discussion about our client's needs, we guarantee our transcription services are as efficient as they are impactful. Our team prides itself its swift turnaround times and hitting every deadline all the while maintaining professional excellent, whether it's through using human transcribers or our AI-powered transcription service.

Our global network of transcribers

: No matter which language you are working in, our network of transcribers span the globe and are ready to work to your foreign language transcription requirements. We also vet each of our transcribers thoroughly and ensure their credentials meet our strict criteria, including a minimum number of years' professional experience and past references.

Our end-to-end customer service

: At the heart of our company is our unparalleled customer service. We are proud to offer end-to-end customer support, ensuring our transcription clients are involved in every step of the process from beginning to end. We commit to resolving any client concerns swiftly and without delay.
What makes us
different?
VoiceBox is a UK-based company that wants to work with you every step of the way to provide perfect audio transcription services. Our core philosophy is to work like an extension of your team, keeping you informed and involved at every step. Here are the three reasons why our professional transcription stands out:
Versatile

: Due to our expert team and extensive network of transcribers, we can deliver audio transcription that matches your needs.

Collaborative

: We work side-by-side with our clients to ensure customer satisfaction, every time. We want to help you succeed, so will guarantee your full involvement throughout every step of the process.

Flexible

: Whether there is a change in brief, budget or timescale, we pride ourselves on our flexibility as an organisation to ensure your project is still completed on time and to a high standard.