Get your content publication-ready with professional and seamless typesetting services from VoiceBox.
You've already invested so much into creating your content and professionally translating it. Don't allow the design to ruin your hard work. VoiceBox's professional typesetting services are essential for ensuring your translated content is perfectly laid out and aesthetically pleasing for your readers.
We have native-speaking and professionally-trained typesetters on hand, working in over 220+ languages to ensure your content makes for a seamless reading experience.
What are
typesetting services?
Typesetting, also sometimes known as Desktop Publishing, is the process of arranging both textual and design elements on page to ensure that it is print-ready. This is usually done by our experienced typesetters, who have expertise in graphic design as well as native-level knowledge of the language they are working with. The objective is to ensure your content makes for a seamless, simple and enjoyable reading experience.

This process usually takes place at the end of writing, editing or translating a novel, brochure or other printed material. You will usually have the text and graphic elements, like images, in one or multiple languages. It is then the typesetter's job to reformat it so that it's ready for printing.
If translation is involved, the multilingual typesetting process means taking into consideration that different languages take up different amounts of space. Our typesetters will always be native speakers of the target language, allowing them to make subtle changes to the formatting to enhance the reader's overall experience.
How to get started
with our typesetting service
To get started, simply get in touch with us for a swift quote within the hour.
Give us a call on 01792 450979 to tell us more about your project, or fill in our online form and attach any relevant files. Once we understand the scope of the project, we can get back to you within 60 minutes with a quote for our typesetting services and to schedule a kick-off meeting.
Which
typesetting services do we offer?
Professional typesetting services are essential for creating high-quality printed content. Whether you are a company looking to break into an international market or want to drive sales at home, VoiceBox's philosophy is to strike the perfect balance between giving you competitive, value-for-money typesetting solutions and delivering the highest-quality professional typesetting translation services on the market.
We put our expert linguists and graphic designers through a rigorous selection process, meaning each is handpicked for their years of experience in the industry and past references.

We offer our professional typesetting services for a range of content, including but not limited to:
Novels
Self-published e-books
Newspapers or magazines
Marketing and advertising materials
Promotional brochures
Informational booklets
...and more
98% customer satisfaction rate
220+ languages
2000+ voice over artists
Quick and easy process
Rapid turnaround
Budget-friendly options
Our multilingual
typesetting services
If you're producing printed content in multiple languages, then professional typesetting is essential.
This is because your text may expand or contract depending on the language you are translating into. For example, did you know that when translating from English into Spanish or French, your text may expand between 15-30%? Or that English into Hebrew may contract the text volume up to 30%?
This means that you'll need a native-speaking, graphic design professional to reformat your translated content for you. Here at VoiceBox, it's what we do best. We have professional typesetters available in 220+ languages, who can preserve your vital design and content elements all the while guaranteeing a superior reading experience.
Simply get in touch with your document or file and we will get back to you with a quick quote.
Which files and formats
do we work with?
As with all of our services, VoiceBox prides itself on its flexibility. When it comes to files and format types, our team is ready to adapt to your requirements. Whichever format you choose for your typesetting services, you can rest assured that we will always aim to meet your needs.
Get a quote
for our typesetting services
Here at VoiceBox, we understand the demanding world of content creation. We know how important it is for you to get a quick quote for your project. Whether you want typesetting services for a self-published novel or need multilingual typesetting for a range of brochures, just get in touch.
Give us more details about your project by completing our short online form and attaching any relevant documents, or give us a quick call on 01792 450979 to speak to one of our friendly team members. We will always aim to give you a quote within an hour.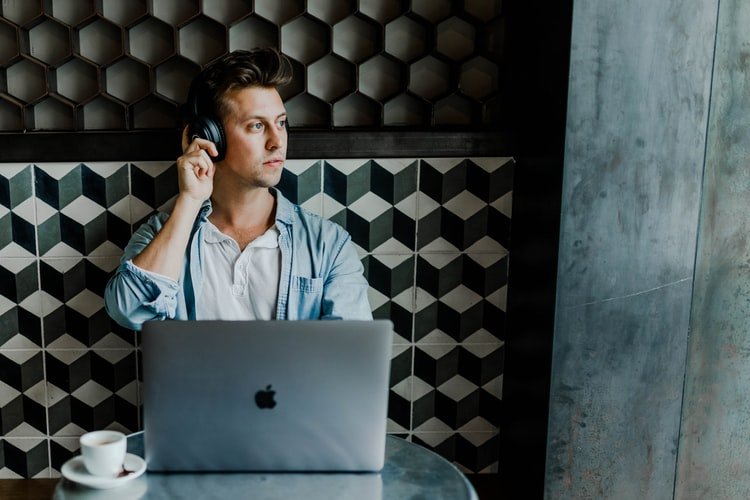 Why choose VoiceBox as your
agency for typesetting services?
As an award-winning multimedia agency, VoiceBox is experienced in delivering professional typesetting services for printed content of all types.
With a 98% customer satisfaction rate, our global clients are looked after in our end-to-end customer service process. Our flexible approach ensures we can accommodate our clients' last-minute or urgent typesetting projects, all the while maintaining our focus on delivering the highest-quality service.
We want to work with you every step of the way to provide you with the perfect typesetting services for your global content. Our core philosophy is to work like an extension of your team, keeping you informed and involved at every step. Here are the three reasons why our typesetting service stands out:
Versatile

: Due to our expert team and extensive network of typesetters, we can deliver translation that matches the needs of your project.

Collaborative

: We work side-by-side with our clients to ensure customer satisfaction, every time. We want to help you succeed, so will guarantee your full involvement throughout every step of the process.

Flexible

: Whether there is a change in brief, budget or timescale, we pride ourselves on our flexibility as an organisation to ensure your typesetting project is still completed on time and to a high standard.