Looking for polished and impactful video content? Award-winning multimedia agency VoiceBox offers video editing and Adobe After Effects translation for all types of projects.
VoiceBox is an award-winning multimedia agency with a difference. Our focus is on delivering total satisfaction for our diverse range of global clients, each and every time. We are proud to maintain a 98% client satisfaction rate, testament to our flexible and agile approach when it comes to working on our client's projects.
We have expertise in video editing for every type of project. We understand that at the very heart of creating video content is the need to be responsive and fast-moving. That's why our talented team at VoiceBox are always waiting at the other end of the phone to hear about your project and deliver a superior, professional service – even for those urgent or last-minute editing projects.
Interested in hearing more about our After Effects translation services? Get in touch today for a quick quote.
How do our After Effects translation and
video editing services work?
Whether you want to create a new social media video-led global ad campaign or a comprehensive training video for your multilingual staff, allow VoiceBox to help. Our After Effects translation and video editing is an end-to-end service where we take care of every detail. VoiceBox's aim is to strike the perfect balance between competitively-priced solutions and the highest-quality professional video editing service on the market.
Here are our five steps to delivering a superior video project that our clients are delighted with.
First of all, we'll host a kick-off call, during which you can tell us more about your requirements and objectives for your content. We want to learn more about your brand or project to make sure we are providing the best service for you.
Next, provide us with your source recording and/or b-roll footage in your preferred format or file type.
Then, our professional video editor/s will get to work on translating your After Effects video content. The aim is to create a compelling piece of multilingual content to suit your very requirements.
We will then send the first edit to you for your feedback, taking into account any amends you suggest.
Last of all, we will make final edits and send to you for your stamp of approval.
98% customer satisfaction rate
220+ languages
2000+ voice over artists
Quick and easy process
Rapid turnaround
Budget-friendly options
Did you know that our services are also available in
220+ languages?
We have expert, native-speaking video editors on hand to create the perfect content to help you break into international markets. We offer our After Effects translation and video editing services for a range of project types and industries, including but not limited to:
Social media content
YouTube and vlogging content
TV shows, films and documentaries
Trailers
Marketing and ad campaigns
Branded video content
eLearning and training courses
Multilingual video content
...and more
Which types of video files and formats
do we work with?
As with all of our services, VoiceBox prides itself on its flexibility. When it comes to video files and format types, our agile team is ready to adapt to your needs. Whichever format you provide us and choose for your final video file, we will always aim to work to your requirements.
Get a quote
for video translation
Got a piece of video content that needs translating urgently? Or perhaps you have hours of footage sitting on your computer and have no idea where to start? Trust VoiceBox to give you a competitive quote within 60 minutes.
To get a quote, simply fill in our online form or call 01792 450979 to speak to one of our friendly team members, and we can discuss further how VoiceBox can work with you.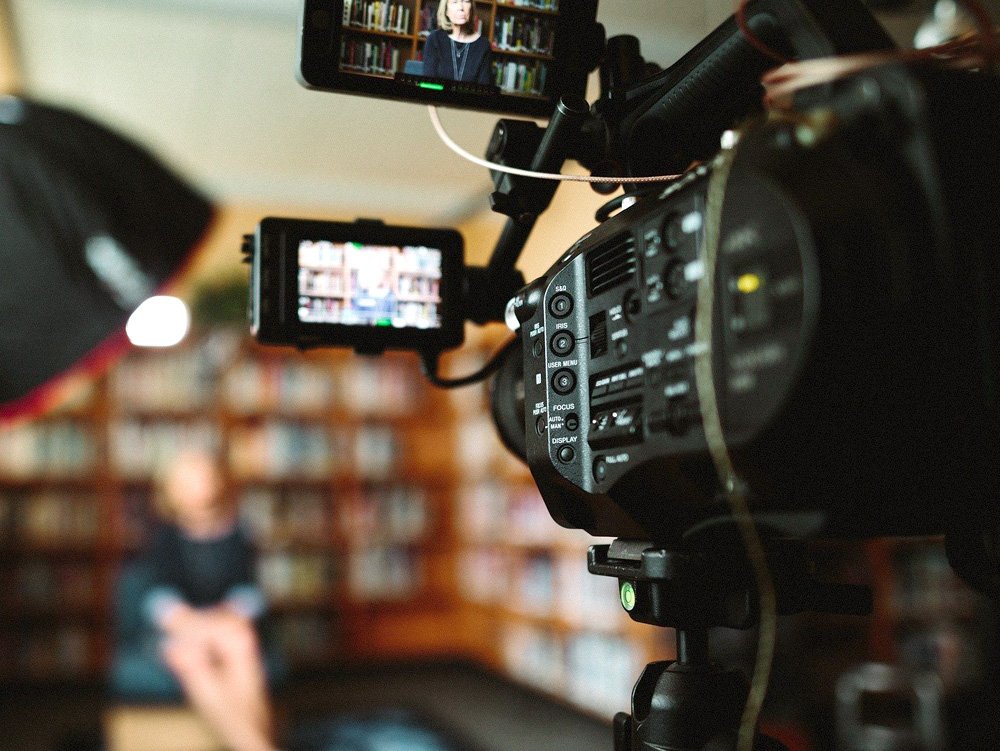 Accessibility
... at the heart of what we do
As well as offering superior video editing services, VoiceBox is a one-stop-shop for all your multimedia needs – particularly when it comes to accessibility.
Did you know that we also offer subtitling services, voice over services (including Audio Description) and video translation to help your content resonate with a wider audience? We pride ourselves on having accessibility experts in-house who can advise you on the latest accessibility guidelines and what you need to do to make your content accessible. We can then centralise your workflow and liaise with subtitlers, voice over artists and more on your behalf to ensure your content is fully inclusive.
Why choose VoiceBox as your agency for
After Effects translation services?
At VoiceBox, we want to work with you at every step of the way to provide you with the perfect video translation services for your global content. Our core philosophy is to work like an extension of your team, keeping you informed and involved at every step. Here are the three reasons why our After Effects translation services stands out:
Versatile

: Due to our expert team and extensive network of video editors and translators, we can deliver content that matches the needs of your project.

Collaborative

: We work side-by-side with our clients to ensure customer satisfaction, every time. We want to help you succeed, so will guarantee your full involvement throughout every step of the process.

Flexible

: Whether there is a change in brief, budget or timescale, we pride ourselves on our flexibility as an organisation to ensure your project is still completed on time and to a high standard.