In this blog, we're going to explore video SEO as a cost-effective and efficient way to boost your search rankings during this time of crisis. So grab yourself a cup of coffee and buckle yourself in for today's class: Video SEO 101.
Without going all doom and gloom on our readers, the last few months have proved to be an exceptionally challenging period for businesses of all types. 
The small matter of a global pandemic has turned every company's operations on its head. From sales to staffing to growth strategies, companies have been forced to make major, business-wide decisions in order to weather the COVID-19 storm. Purse strings have had to be tightened. Budgets have had to be slashed across the board. And the first area that was likely to be targeted? Your marketing and advertising spending. 
But it isn't just SMEs that have had to pause their marketing efforts. In fact, some of the largest multinational corporations have been forced to scale back or cancel their marketing campaigns altogether. 
In fact, according to the Drum, 89% of large multinationals deferred marketing campaigns in May, up from 81% in March. What's more, 52% of marketers at these companies said they'll now hold back ad spend for six months or more.
But is 'going dark' the right move? And could your search rankings suffer as a result?
Should you cut your marketing budget?
Well, in an ideal world, no.
According to a survey conducted by Marketing Week, finance and leadership teams understand this too. They know that investing in media during the pandemic is an important and business-savvy move. In fact, data from previous recessions strongly suggests that those who invest in standing out now look set to emerge more strongly on the 'other side'.
Data from The Drum backs this up too, with 62% of respondents agreeing it is critical for brands not "to go dark" during this period. 
But although companies know very well the advantages of increasing marketing spending during a crisis, those marketers responding to the survey have said that there simply isn't the cash to do so right now.
For most companies, big and small, it's all about survival. And that's totally fair.
But what could businesses be doing in the meanwhile?
What's the solution?
If PPC (Pay per click) spending has to be paused, now could be the perfect time to ramp up your organic search efforts. It's the ideal solution if you need to preserve cash in the short-term but still want to work towards the long-term goals of brand awareness and industry leadership.
The general consensus is that while PPC can bring in immediate leads, it may not be suited to businesses who are treading on water right now. On the other hand, investing in organic search takes time and resources, but could put you in a brilliant position post-pandemic.
There are plenty of ways to boost SEO, like posting regular, well-optimised blog posts, giving your website a full health check and earning authoritative backlinks. But perhaps one of the most cost-effective and efficient ways to invest in organic search right now is through video SEO.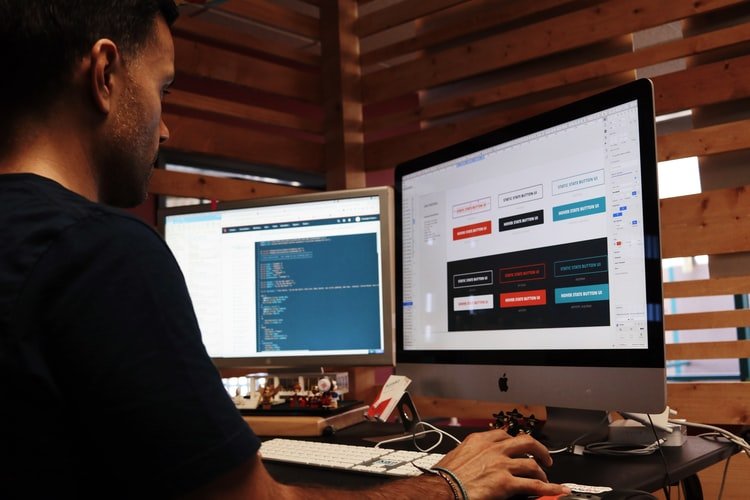 What is video SEO?
Video SEO is a strategy to increase your video views and thereby increase organic traffic to your website.
It involves optimising your video content to ensure that it can be properly indexed by search engine crawlers. This'll immediately get you on your way to boosting your organic search rankings.
Who is video SEO for?
If you put out video content, then video SEO is for you.
Video production and marketing doesn't come in cheap. We know that you have probably spent a lot of money on commissioning dynamic animation, live shoots or a slick, branded advert. So why set it up for failure?
Don't you want to make your investment work as hard as possible?
When should I invest in video SEO?
Right before you hit publish. Whether you're using YouTube/other video hosting platforms, your own website or socials, you need to ensure that your video is ready to go.
According to SearchEngineLand.com, while it's highly recommended to optimise older videos to ensure they're attracting as much traffic as possible, it's best to optimise before publishing – particularly on YouTube.
"YouTube's algorithms are notoriously unforgiving. When you upload a new video, make sure you have all your optimisations ready to go… Come out of the gate strong, or not at all.
"Don't publish a video with the intention of optimising it sometime later."
How do I get started?
Keyword research: The video content itself should be based on what your target audience is searching for. Gleaned from the results of your keyword research, you need to ensure that your script is keyword-rich and has your target viewer in mind.
Title and description: Your title needs to be attention-grabbing, short and snappy. Aim for no more than 10 words and try to ensure that the keyword you want to rank for is close to the beginning of the title. Similarly, make sure your description mentions your keyword and provides an accurate overview of your video.
Transcript: Next, ensure that you have a full, keyword-rich video transcript available on your webpage alongside your video. This is helpful for accessibility reasons, but also for allowing search engine bots to index the copy and consider it in their algorithms. Warning: DO NOT be tempted to use video hosting platform's auto-transcription functions. They are simply not reliable and are unlikely to be effective for video SEO.
Closed Captions: Closed Captions are captions that can be turned on and off. Like a transcript, they allow your video text to be found by search engine bots and can contribute to boosting your search rankings, traffic and engagement.
Translation: Reshooting a video or commissioning multilingual voice overs can be pricey. A brilliantly effective way to go global with video content is offering multilingual closed captions. Viewers can choose their language and you can rest assured you'll be providing accurate and region-specific captions. What's more, video SEO translation can help you rank for keywords in different languages and overseas markets.
Want help boosting your video SEO? You've come to the right place.

Get in contact with a member of the VoiceBox team today to chat about your requirements.