Want to find the perfect voiceover for your next project? 
Here at VoiceBox, we have been successfully helping brands find their voice since 2006. We're ready to help you take your content to the next level.
When it comes to finding the right voice and tone for your project, we understand that it can be difficult. All an organisation needs to do is tell us about their project's specific requirements, and we can begin the process of sourcing the perfect voice talent for them.
Also, clients are always welcome to look through our vibrant database to let us know which voiceover stands out to them.  
From e-learning and training materials to marketing campaigns; we can boost the character, engagement and impact of content with powerful voiceovers.  
As a trusted, industry-leading voiceover agency, our clients come back to us time and time again for our first-rate, personalised customer service. We pride ourselves on the simple, straightforward process for our offering.  
Our services are available in 200+ languages, with 2000+ professional voice-over artists on our books. It's no wonder that we boast a 98% customer satisfaction rate.  
Contact us today for a quote in 60 minutes. 
98% customer satisfaction rate
220+ languages
2000+ voice over artists
Quick and easy process
Rapid turnaround
Budget-friendly options
What services do we offer as a voiceover agency? 
We have extensive experience working on projects with industry-leading brands – from multinational tech organisations and luxury car manufacturers to award-winning independent film production companies.  
Our database of professional voice-over artists are handpicked for their talent, experience and expertise in their niche. This is why we are able to offer a vast range of talent spanning virtually every sector.  
A selection of the voiceover services we provide includes: 
eLearning and educational materials:

Our eLearning service offering can help learners engage more effectively with complex topics, offer multilingual options for your multimedia content, and fulfil your accessibility requirements. We also offer a transcription service to guarantee full inclusivity.

 

HR and corporate training videos:

Ensure your internal multimedia content is fully accessible and available in each and every language you require with a multilingual voice-over.

 

Video game:

If you're aiming to go global with your video game, now's the time to consider investing in multilingual audio options. 

 
B2B and B2C advertising campaigns:

We can work with you to capture your brand's voice for advertising or marketing campaigns, whatever your target audience.

 

Cinema:

We can provide cinematic, professional voices for movie trailers or film narration.

 

Audio Description:

To ensure full accessibility for those who are blind or have vision loss, consider utilising our audio description services to describe visual content using sound.

 
If you have a project outside the aforementioned categories, please don't hesitate to get in touch. One of our friendly team members will advise you on how VoiceBox can work with you. 
Flexibility
at our core
VoiceBox is a versatile voiceover agency that is always ready to adapt to suit your specific requirements and needs. 
We are practised in working with an exciting combination of some of the world's biggest and most innovative companies, as well as disruptive start-ups and ambitious SMEs. 
We know that the world of content creation can be unpredictable – often requiring rapid turnaround. Our flexible approach enables us to meet tight deadlines while maintaining exceptionally high-quality recordings. 
Our artists record their content at professional recording studios – alternatively, many have access to state-of-the-art home studios. This is particularly convenient for those clients who require a short turnaround time. If you provide us with the details about your project, we will work with you to meet your deadline.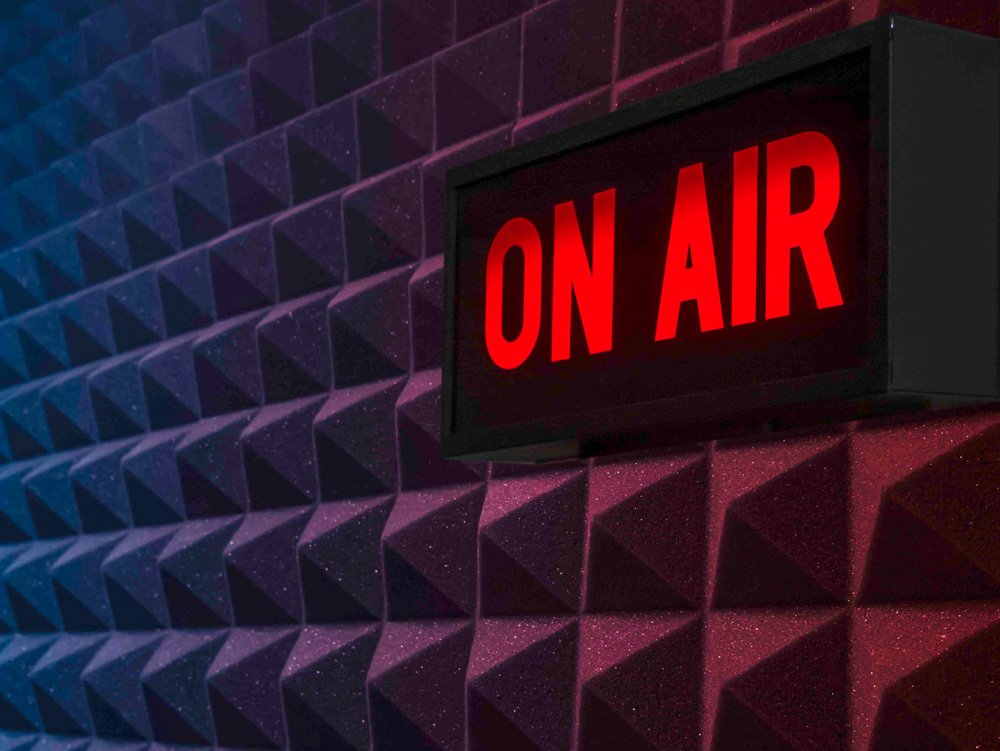 How to get a
quote
Simply tell us more about your project by filling in our form or give us a quick call on 01792 450979 to chat directly with one of our friendly team members. 
We will always aim to get back to you with a quote within 60 minutes or sooner. From there, we will guide you through our straightforward process, so you'll know exactly what to expect, from beginning to end. 
What do our
clients say?
They have always been helpful and friendly, no matter what deadlines we threw at them!

Virtual College on our e-Learning voice over services


High-quality, swift

script translation
Script translation is another of our popular translation services.
Got a script that needs to be translated quickly into multiple languages? You can provide us with a script in a single language (or we can create one from a video or audio file), then we can then translate the entire script into the languages of your choice. We can then record your translated script as a voice over using one of our talented professional artists. Alternatively, our  AI voice translation can be harnessed to automatically generate a high-quality voice over that perfectly suits your content. 
Get a helping hand with

AI Voice over
Do you need cost-effective audio content on short notice? 
Well, here at VoiceBox, we have a secret weapon. Firstly, we use an AI text-to-speech programme that combines machine learning and authentic human tones to create concise British and American voiceovers for your projects. Then, we utilise a team of experienced editors to generate a final product that is nearly indistinguishable from a real voiceover artist. From e-learning content to marketing materials; AI voiceovers can ensure your projects are on time and within budget! 
A one-stop-shop for your

multimedia needs
Did you know that VoiceBox also offers subtitles services, multimedia translation, transcription and more?
Our wide variety of multimedia services means we can centralise your project requirements and oversee your entire multimedia workflow, liaising with everyone from captioners to artists. This makes your project less stressful to manage and more time-efficient. 
Whether you are after fully accessible content, an ad campaign ready to global, or a voice-over that captures your brand tone perfectly, you'll have one point of contact for your entire project. This means you can sit back and relax in the knowledge that one of our expert team members is handling every step of the process. 
Why choose VoiceBox as your multimedia agency?
When working with VoiceBox, we aim to feel like an extension of your team, rather than a separate agency. We want to work with you at every step of the way to provide you with the best possible service.  
Here are the three reasons why we stand out: 
Versatile: Due to our experienced team and extensive network of voice over actors, we can deliver narration that matches the needs of your project perfectly. We aim to adapt our services to your every business and language requirements. 
Collaborative: We work side-by-side with our clients to ensure customer satisfaction, every time. We want to help you succeed, so will guarantee your full involvement throughout every step of the process. 
Flexible: After many years in the industry, we understand the unpredictable and demanding world of content creation. Whether there is a change in brief, budget or timescale, we pride ourselves on our flexibility as an organisation to ensure the project is still completed on time and to a high standard.